The starters of Quinté+ for this Tuesday June 28
PRICE OF CHANTILLYTUESDAY JUNE 28
AUTEUIL – 3900 METERS –
DEPARTURE: 1:50 p.m.
| No. | HORSE | JOCKEY | WEIGHT | COACH | VALUE | GAIN |
| --- | --- | --- | --- | --- | --- | --- |
| 1 | HOKUSAI VALLEY | B.LESTRADE | 72.0kg | L.MUCH (S) | 60.0 | 124980 € |
| 2 | ALEX DU PIN | E.BURELLER | 70.5kg | E. LECOIFFIER | 58.5 | 43640 € |
| 3 | ANCA | N. GAUFFENIC | 70.0kg | P&F.ADDA & RENAUT (S) | 58.0 | 88738 € |
| 4 | MAMBOSUN | O.JOUIN | 69.5kg | J. MARION (S) | 57.5 | 41040 € |
| 5 | HO LA LA DRILL | P. DUBOURG | 69.5kg | A.CHAILLE-CHAILLE | 57.5 | 35475 € |
| 6 | CHICHI DE LA VEGA | L.PHILIPPERON | 69.0kg | ROB.COLLET (S) | 57.0 | 116340 € |
| seven | RIM LIGHT | J.REVELEY | 69.0kg | S. DEHEZ (S) | 57.0 | 70731 € |
| 8 | MUSIKAA | A.ZULIANI | 69.0kg | F. NICOLLE | 57.0 | 33590 € |
| 9 | HOCKNEY VALLIS | A. DESVAUX | 69.0kg | L.MUCH (S) | 57.0 | 56452 € |
| ten | PARIMIX | L.ZULIANI | 68.0kg | F. NICOLLE | 56.0 | 22918 € |
| 11 | DOMINATOR | G.RE | 66.5kg | P&C.PELTIER (S) | 54.5 | 18670 € |
| 12 | IRONY OF THE LAKE | F.GIRARD | 63.0kg | P. LENOGUE | 51.0 | 43839 € |
| 13 | THE FEAR OF THE PROJECT | E.MANCEAU | 63.0kg | W.MENUET (S) | 51.0 | 14820 € |
The forces present
Noted on May 22, then June 4, HOKUSAI VALLIS (1) then made a mistake from the first hurdle in the Prix Hardatit (Listed). He has a little margin against his contemporaries and should not disappoint his supporters.
Doubly represented, Laurent Viel seems very well armed with HOCKNEY VALLIS (9) and Hokusai Vallis (1). The first city has flattering lines, while the second shows 100% success in the first five at this level.
Impressive for his first steps in the handicaps, HO LA LA FOREZ (5) must deal with an overload of 5.5 kilos. Late and endowed with plenty of leeway, this pupil of Arnaud Chaillé-Chaillé is capable of maintaining its momentum.
The "Nicolle" PARIMIX (10) and MUSIKAA (8) lack "piercing", but their respective value authorizes them to express ambitions for places. Between them, we will insert MAMBOSUN (4), amazing a year ago in a big high-flying handicap. Capable of the best and the worst, ALEX DU PIN (2) will complete our choice.
Charly Milpied's prediction
| | | | | | | | |
| --- | --- | --- | --- | --- | --- | --- | --- |
| 6 | 9 | 1 | 5 | ten | 4 | 8 | 2 |
| CHICHI DE LA VEGA | HOCKNEY VALLIS | HOKUSAI VALLEY | HO LA LA DRILL | PARIMIX | MAMBOSUN | MUSIKAA | ALEX DU PIN |
The starters in detail and the opinion of the pros
1 –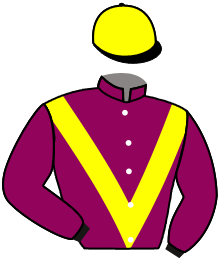 HOKUSAI VALLEY
In Quinté+, this son of Martaline displays 100% success in the first five. His form is sure and this course no longer holds any secrets for him. Despite a non-existent weight margin, its place is at the finish.
Laurent Viel, coach:
"In my opinion, Hokusai Vallis (1) ended up too far during the course last time. He pulled himself together well on the straight and will be better as the distance increases. It likes slightly greasy ground and will set off with legitimate ambitions. »
2 –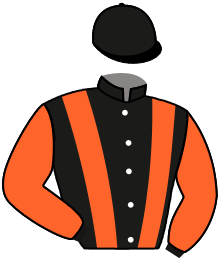 ALEX DU PIN
In the Prix de la Muette, the reference Listed, this representative of Eric Lecoiffier looked threatening when he fell at the last hurdle. On a good day, this intermittent subject can spice up the reports from Quinté+.
Eric Lecoiffier, trainer:
"During his most recent outing, Alex du Pin (2) had a lot of resources when he slipped at the reception of the last hurdle. He would have been at least second without this fall. He stayed well on this outing, but soft ground would help him. He puts in less effort over hurdles than over steeples and, without incident, I see him finishing in the top three. »
3 –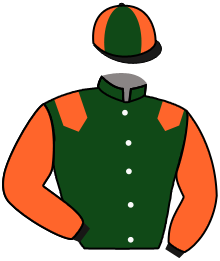 ANCA
This excellent finisher has just won very pleasantly at Compiègne, in a race with well-composed conditions. Its only attempt in a Quinté+ ended in a silver medal, but it has no reference over hurdles at Auteuil. Pros and cons.
Pascal Adda, coach:
"Lastly, it was almost the first time that Anca (3) ran without shooting. As she didn't consume a lot during the course, she was able to set a rather interesting burst of speed. We think she has recovered well from this victory. »
4 –
MAMBOSUN
Last year, at this time, this protege of Jérôme-Didier Marion was ranked second with a large well-composed handicap. He has four races in his legs after a long absence and must now approach his top level. Attention.
Jêrome-Didier Marion, coach:
"Arrested for many months for an eye operation, Mambosun (4) has come a long way. It ran well in an interesting field at Compiègne in May, then disappointed me a little on June 4th. In his defense, he showed up three weeks apart. Super jumper in the morning, he never got very serious in the afternoon. The more it rains, the better. If it proves its worth, I see it finishing at the end of the Quinté+ combination. »
5 –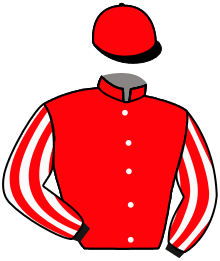 HO LA LA DRILL
For his first try in a handicap, this brand new subject made a real demonstration in the key race. Heavily penalized by eleven pounds, it seems however to have a good margin of progress. To keep in good order.
Arnaud Chaillé-Chaillé, trainer:
"Ho La La Forez (5) is over 1.80m tall and was therefore not precocious. It certainly has a bright future over the Auteuil steeplechase, but this entry over hurdles is magnificent. He took eleven pounds penalty on his last success, but that doesn't bother me too much. The more flexible it is, the better. In addition, the lengthening of the distance will work in its favor. His last race did him the greatest good in terms of confidence. He is competitive. »
6 –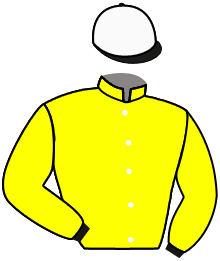 CHICHI DE LA VEGA
After two excellent performances on the Butte Mortemart, this pupil of Robert Collet made a mistake as soon as he cleared the first hurdle in the Prix Hardatit. Without a blunder this time, it will not be far from the truth.
The reporter's opinion:
"Placed in Quinté+ at 4 years old, Chichi de la Vega (6) experienced a long absence of almost a year. Second to Ho La La Forez (5) on June 4, this resident of Robert Collet completely neglected himself on the first hurdle of Quinté+ on June 11, of which he was one of the favourites. A buyout from him is expected. »
seven –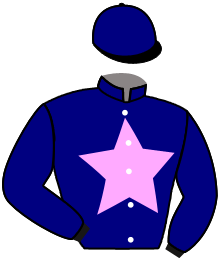 RIM LIGHT
This hard-working subject finds the "brooms" after several interesting performances in the steeplechase. He has never contested a handicap at such a high value and does not seem to have any leeway. At the end of the trail only.
Sylvain Dehez, trainer:
"Rim Fire (7) is on a good momentum right now. The horse is well in training and is competing in his last race of the spring, before resting all summer. It is making its comeback over hurdles in this fairly open handicap. Know that it comes out of all terrains. He will race for a place. »
8 –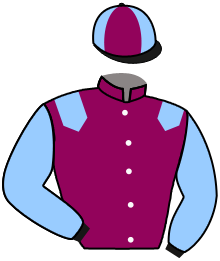 MUSIKAA
Still maiden after seven performances, this protege of François Nicolle had to settle for fourth place on the occasion of her only try in a handicap. For her seriousness and the skill of those around her, she should still be kept in good standing.
Francois Nicolle, coach:
"Musikaa (8) tried too hard for his steeplechase debut and disappointed me a lot. I put it back in hurdles this Tuesday, a specialty in which it has already shown itself to be successful. She looks good at work and the longer distance won't bother her. If she's not too nervous in the others, she has her chance. Know that the rain would be welcome. »
9 –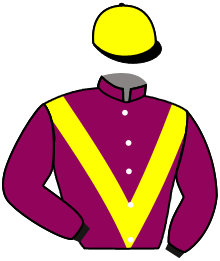 HOCKNEY VALLIS
This son of holy of holies blows hot and cold, but has already managed to distinguish itself in well-made lots, both over hurdles and steeplechase. Well placed in weight in this meeting, he is one of the candidates for success.
Laurent Viel, coach:
"We must forget the last performance of Hockney Vallis (9). He went ahead, when he has to wait. Equally at ease over hurdles and over steeples, it is better on soft ground. It has its chance in this Quinté+. »
ten –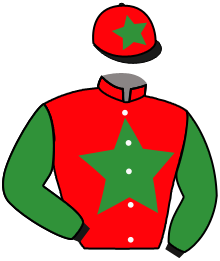 PARIMIX
After fourteen months of absence, this boxing companion of Musikaa (8) behaved very well during his two warm-up courses. Correctly placed for his debut in the handicaps, he discovers Auteuil with solid pretensions.
Francois Nicolle, coach:
"Parimix (10) was not happy last time in Toulouse. This time it will be fitted with Australian blinkers and mounted close to the head. He has great action and jumps very well. The 3,900 meters should please him. A sticky, even heavy terrain would help him in his task. He starts at Auteuil, but has the profile to succeed there. Without being a crack, he has a say in this handicap value. »
11 –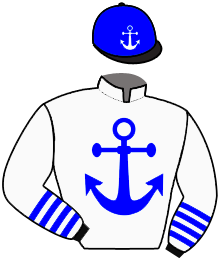 DOMINATOR
Third in the coveted Prix Achille-Fould on his debut, this son of Amaron then alternated between good and mediocre. Given his lines, his value seems pretty consistent for his handicap debut. On a prosperous day, he can surprise.
Philippe Peltier, trainer:
"Dominator (11) was very difficult when he arrived at the stable during his 4-year-old season. Since its inception, it has had its ups and downs. The break granted after his Pau winter did him the greatest good. At Moulins, it made a good comeback by practicing the waiting race. He has made some progress on this reappearance and know that he will adopt the same tactic in this heterogeneous batch. Soft ground would benefit him. »
12 –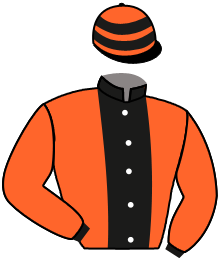 IRONY OF THE LAKE
This representative of Gilles Houillon has shown her limits at the lower level and seems to come up against a strong party. To make matters worse, the Butte Mortemart was never his cup of tea. Other protagonists are clearly preferable to him.
The reporter's opinion:
"Winner from her first steps at the end of the 3-year-old year, in Cagnes, Ironie du Lac (12) has had varying fortunes since. She always gives the best of herself, but it is clear that she tackles a strong game. »
13 –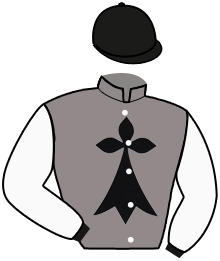 THE FEAR OF THE PROJECT
Regularly dominated in the claiming races, this son of Intello had to go to Niort to open his record over obstacles. Arrested for his only attempt in the temple of the obstacle, he seems to face a thankless task. Hard to believe it.
William Menuet, trainer:
"Project Fear (13) has calmed down a lot in recent months since he rested in the meadow and has just won in Niort. I had hired him here thinking that the handicap would be divided, which is not the case. The ground does not matter to him and he will shave the walls with the aim of grabbing a small allocation. Its task promises to be difficult in this Quinté+. »
Press favorites
SYNTHESIS 6 – 5 – 1 – 10 – 8 – 11 – 3 – 9
Today's stats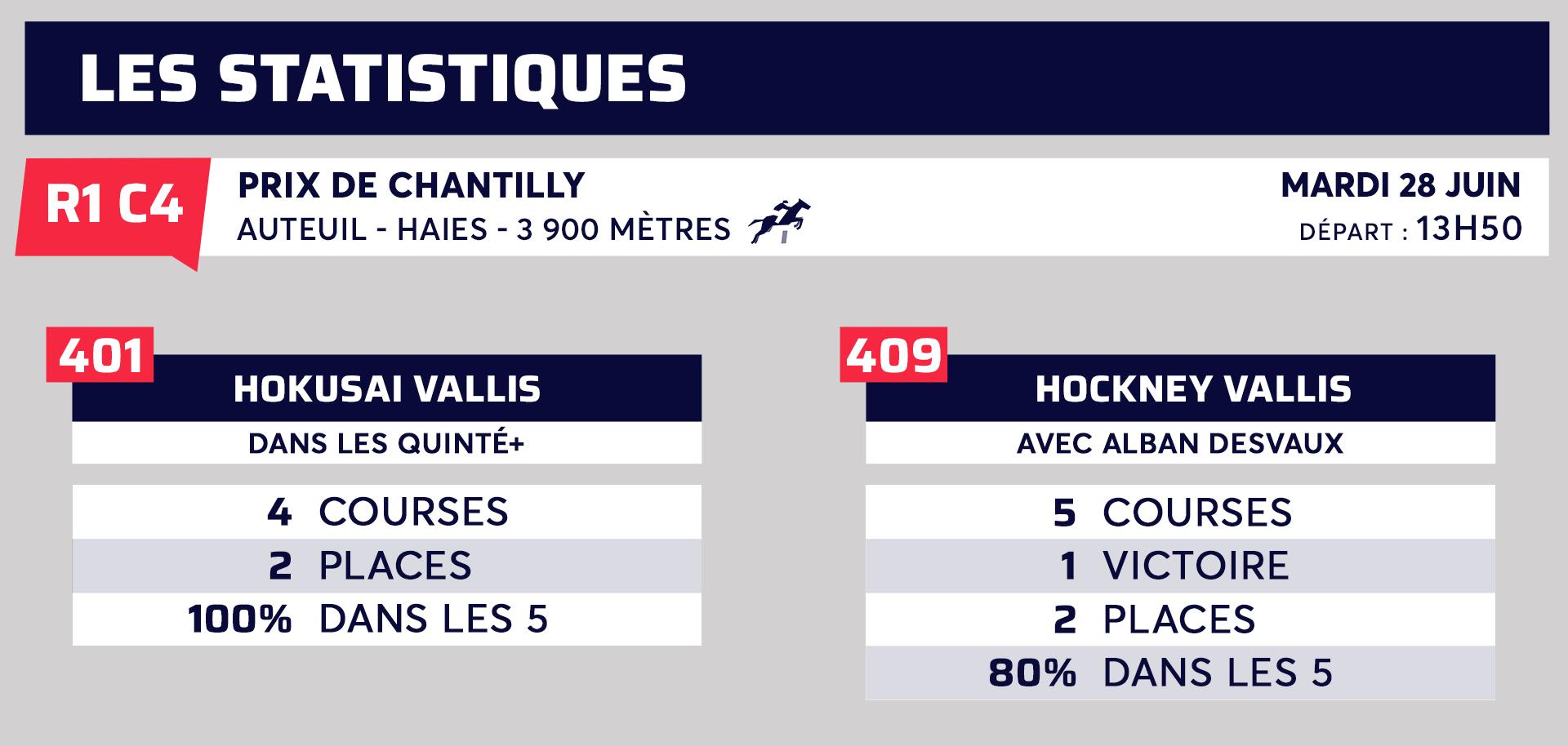 Our prediction shows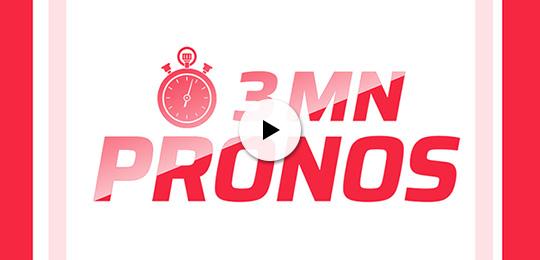 3m broadcast on 06/28
(Available Monday, June 27, 2022, from 10:31 p.m.)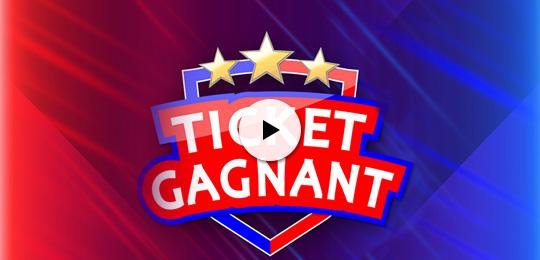 WINNING TICKET of 28/06
(Available Monday, June 27, 2022, from 10:17 p.m.)
Facebook Comments