The Facebook Gaming application will be removed from online stores on October 28, Meta announced on August 30 to its contributors, according to a press release notably shared by Cory "Gothalion" Michael, a streamer who previously officiated on the platform. form.
"Despite the news, our mission to connect gamers, fans and creators with their passion has not changed. You will still be able to find video games, streamers and dedicated groups in the Gaming tab of the Facebook app »the Menlo Park, Calif.-based company said.
Launched in April 2020, the application brought together publications related to video game news (trailers, for example), access to discussion groups on this theme and videos of games performed live by players. -videographers. Its launch coincides with the beginnings of the Covid-19 pandemic and a strong demand for this type of content by confined populations. Marc Zuckerberg's company then intended to compete with Twitch, Amazon's champion platform in the field of video game streaming. The beginnings of Facebook Gaming had been complicated: Meta (then still called "Facebook") had to withdraw the possibility of having access to mobile games on the iPhone version of the application due to a regulation put in place by Apple.
A sector dominated by Twitch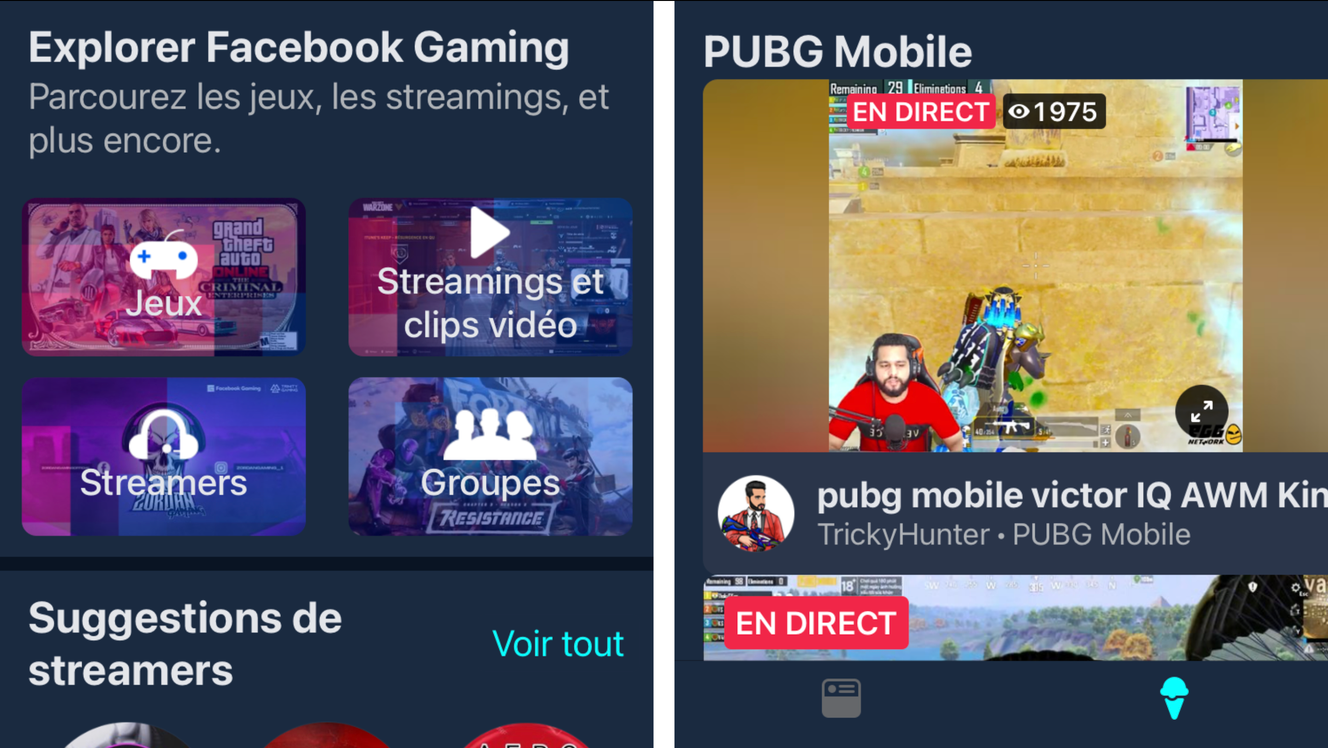 Twitch currently remains at the head of this sector which has experienced strong expansion. This platform is the one that popularized the live streaming of video game games on the Internet. This practice also has a strong social dimension: the players not only comment on their actions live, but the spectators also interact with the content in a chat.
According to a report by Streamlabs, Twitch attracted 76.7% of viewers in the video game streaming sector in the second quarter of 2022, compared to 15.4% for Youtube Gaming and 7.9% for Facebook Gaming. In total, this report counts that approximately seven billion hours of video would have been watched on these three platforms during this period.
The end of Facebook Gaming is reminiscent of that of Mixer, the online video service dedicated to video games set up by Microsoft in 2017. hit streamer Tyler "Ninja" Blevins for an estimated twenty million dollars. But the investment did not bear fruit and the Xbox manufacturer threw in the towel in July 2020. Microsoft then signed a partnership with Facebook to integrate Facebook Gaming into its ecosystem, replacing Mixer. Some of the top streamers, such as Cory "Gothalion" Michael, had then migrated to Facebook Gaming. Sign of the weakening of the Meta platform, the latter turned to Twitch last July.
Meta, however, keeps a foothold in the world of video games by owning Oculus, a company that produces Meta Quest virtual reality headsets and distributes VR games on its application store.
Read also:
Twitch: "Petit Stream", the site that offers ten minutes of fame to streamers with few spectators
Facebook Comments