Out of simple curiosity or to better protect your personal data, it is possible to consult all the information that the American giant collects when you browse its services.
Whether you're on Android or iOS, finding a summary of the data Google holds about your online activity on its services is easy. You have two choices.
If you want a limited summary
Go directly to the "Google Dashboard" dashboard. This page offers an overview of the data recorded in your Google account when using the services of the American giant's ecosystem with, on the one hand, those used recently, and on the other, those used less regularly. The advantages: a clear and succinct presentation, for easy and quick use.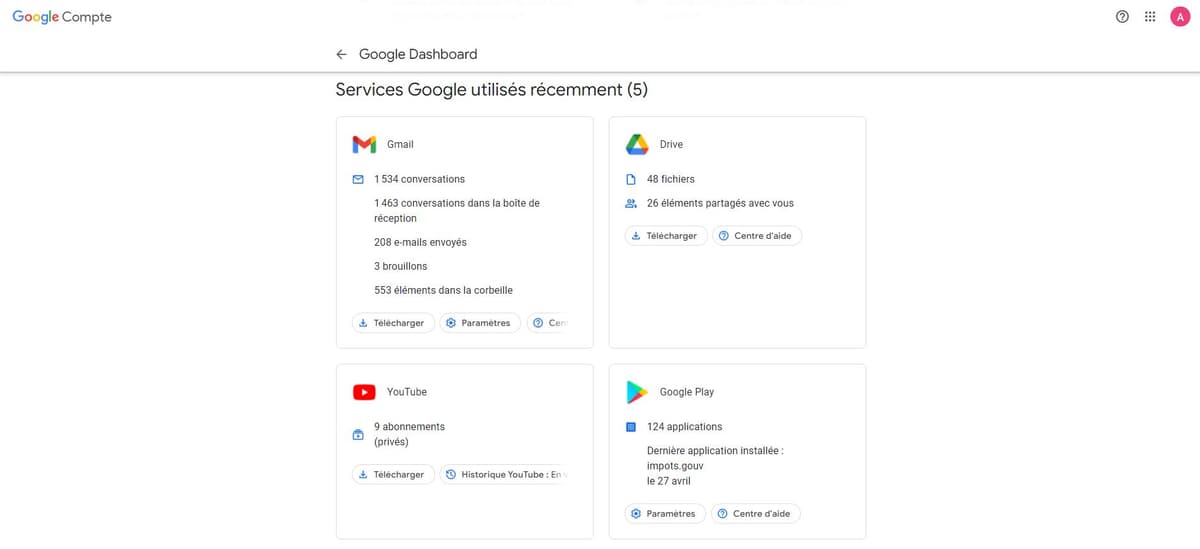 For each of its services, detailed information is available. For example, if you have a Gmail address, you will be informed of the number of emails in the inbox, the number of emails sent, the number of drafts or the number of items in the trash.
"Google Dashboard" allows you to download all your data in one click to keep them or use them from another account. To do this, click on the tab "Download your data" which is located at the top left of the page. It is also possible to download only the data of one particular service. To do this, go to the box of the desired service and click on the button "To download" located at the bottom left.

If you want a detailed summary
Go to your account. From the left menu, select "Data and Privacy".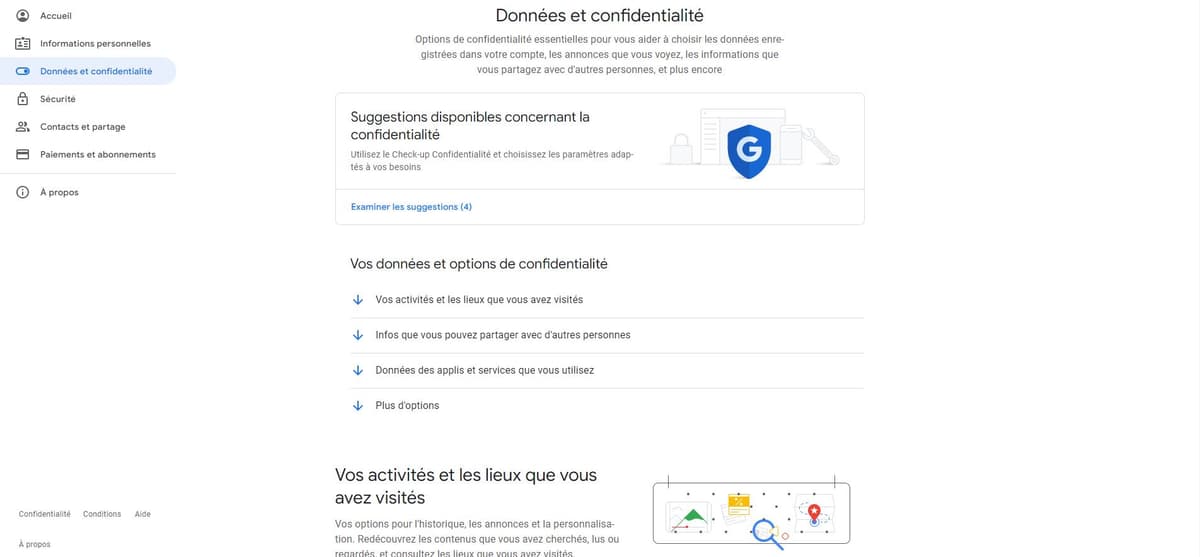 Once on the page, you are offered four sections: "Your activities and places you visited" ; "Info you can share with other people" ; "Data from the apps and services you use" (section that takes you to "Google Dashboard") and finally, "More options".
For each of these sections, detailed data is available. For example, in "Your activities and places you visited"you can view your web and app browsing history (by clicking the button "My activity" with the small clock) but also your YouTube history or even find your journeys made on Maps. For each service, it is possible to configure confidentiality options to suspend the collection of history for example.
Section "Info you can share with other people" compiles data concerning your profile (surname, first name, date of birth, gender, etc.), but also the possible sharing of your position, contacts, payment methods or subscriptions – according to the information you have registered via your account Google.

Good to know: this section offers a tab "Want to know more?". Select "Who can see your data".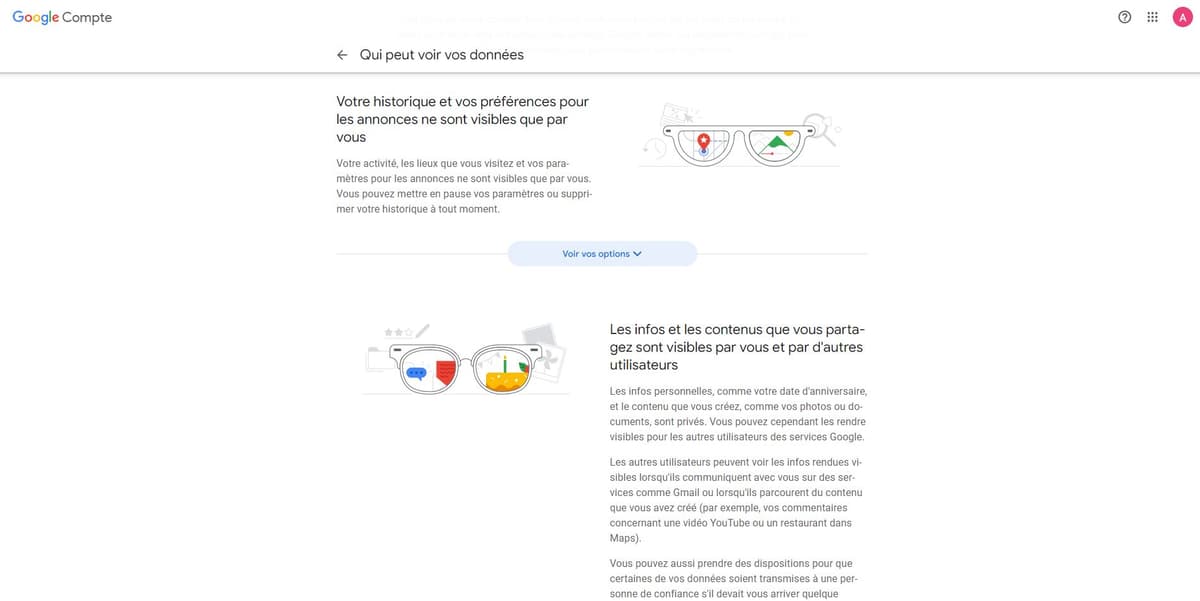 This page will allow you to check all your privacy options and find out what data you share with other users for all Google ecosystem services by clicking each time on "See your options".