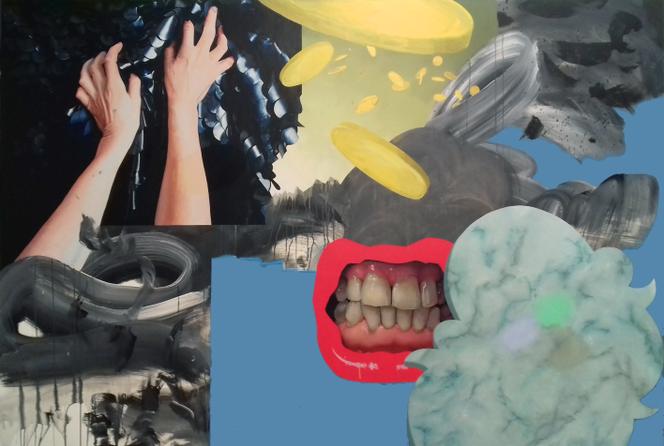 This is the Holy Grail of artists: representing your country at the Venice Biennale, the new edition of which opens its doors in the Serenissima on April 23. Or quite simply be one of the 213 designers invited by curator Cecilia Alemani to the colossal exhibition which runs parallel to both the Arsenal and the international pavilion, located under the foliage of the Giardini.
Among the biennials that punctuate the art world, that of Venice is unique. Olympic Games, Davos Economic Forum, Cannes Festival, we are looking for the equivalent elsewhere: this high-level competition of talents from all over the world is a showcase for the most experienced, a springboard for the youngest, a catch-up for those and those whom history has forgotten.
For Parisian gallery owner Hervé Loevenbruck, "an artist present in Venice scores points". And the rise in power is carried out in three stages. "First a jump at the time of the announcement, then a consolidation if the participation goes well. » And finally a breath of fresh air if the prescribing collectors, those whose every movement is scrutinized, let it be known that they have bought.
Read also
Fashion photography elevated to the rank of art
Hervé Loevenbruck can already rub his hands: two of his artists, Ashley Hans Scheirl and Jakob Lena Knebl, represent Austria at the Biennale. And their pavilion, happily crossed by questions of gender and identity, is among the most anticipated. "People who were wondering about buying their works have decided"says Hervé Loevenbruck.
But, he acknowledges, the market for this explosive duo is still "nascent". And the prices of their drawings, paintings and sculptures still accessible, between 1,000 euros and 35,000 euros. Far from the 400,000 dollars (around 370,000 euros) that certain sculptures by the American-Jamaican artist Simone Leigh, the first black woman to represent the United States in Venice, can reach. On the menu of this American pavilion are present the questions of identity and inequality that are shaking the country, in the wake of the Black Lives Matter movement.
Photos and videos
The concerns of the moment are also invited to the French pavilion, occupied by the Franco-Algerian Zineb Sedira. In this year which marks the sixty years of the independence of Algeria, the artist explores in Venice his autobiography, but also the cinematographic avant-gardes of the 1970s, including films produced with the assistance of Algeria.
Born in 1963 in Paris, the artist grew up in Gennevilliers (Hauts-de-Seine) in the 1960s, at a time when the wounds of war were even more open than today. Through her photos and videos, Zineb Sedira has the gift of building bridges over the seas, to approach intimately confused cultures.
You have 55.68% of this article left to read. The following is for subscribers only.