News hardware Soon some people will pay for whatsapp
An extremely awaited feature is coming to WhatsApp: the "multi-device" which can be awkwardly translated as "multi-device" in French. In itself, the info is great… but it does not come alone. To activate multi-device on a large number of devices, you will have to take out a subscription, and therefore pay for WhatsApp.
Details of the arrival of multi-device on WhatsApp
Some of you are probably thinking about the fact that there is already a particular form of multi-device for WhatsApp, and these people are right. Called WhastApp Web, this application for PC and Mac actually allows you to chat with your friends and family from a computer.
The thing is, to make WhatsApp Web work, you must go through your smartphone. It's the phone that really serves as a relay and connection to WhatsApp. If you have no more battery or no connection on your mobile, it's dead.
The current multi-device is therefore not really one. The proof: if you want to use the same WhatsApp account on two phones or on a phone + a tablet… it's simply impossible. Well, this painful situation is finally changing. WhatsApp is therefore catching up several years behind its direct competitor Telegram. But at what cost ?
Currently, the new multi-device feature is not fully developed, and there are a lot of slowdowns in its beta version. Once all early issues are ironed out, anyone will be able to connect up to 4 devices to a single account. Do you want more ? It will most likely be necessary to put a hand in the wallet.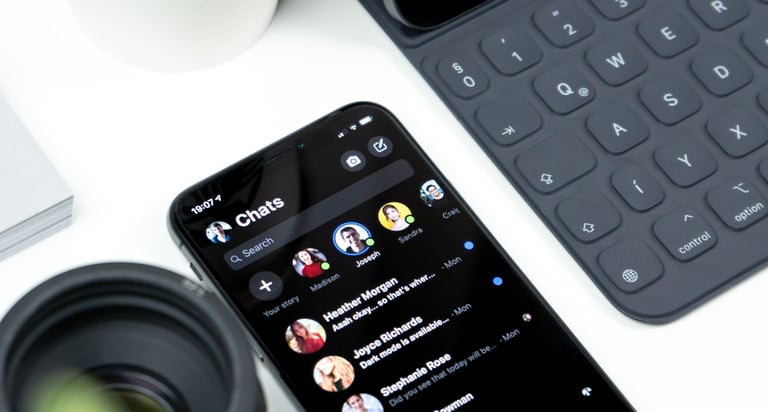 Facebook, recently renamed Meta, has been searching for years for a way to monetize WhatsApp. The first track studied was that of advertising, but the tests did not prove conclusive. Ads scare people away. There is too much competition in the chat app market for Meta to afford to lose some of its users.
To raise money, WhatsApp will therefore not address individuals, but companies. By paying for the "Business" version of the application, you will therefore be able to have access to a good dozen features, including multi-device extended to 10 simultaneous accounts on a single device.
The info comes from our well-informed colleagues at WaBetaInfo, who have access to developer versions of WhatsApp. The popular application on which you are harassed by a family group clearly seems to be in full transformation.
Over the past few days, we have spoken to you, for example, of:
The arrival of reactionspresent for ages on Messenger, Facebook/Meta's other messaging application (when will the merging be damned?)
the file sharing up to 2 GB (against… 100 MB currently)
In short, the WhatsApp of tomorrow will have little to do with what you all know. Frankly, it's going to be crazy good.

By WarialJournalist jeuxvideo.com