Game News Skate 4: finally a first gameplay video, the ride takes its time
Skate 4 is certainly one of the most anticipated projects for urban sports fans: nevertheless, its development is still not very advanced and this first gameplay video proves it to us. But what do you want, it's always something to eat while waiting for a more definitive version.
The Lords of Bugtwon
Years after the heyday of a Tony Hawk's Pro Skater, Electronic Arts was very strong in 2007 by publishing Skate, its own vision of the discipline: a real success due to a pronounced realism, an ultra-immersive camera and obvious fun. Enough for the franchise to expand with two other sequels, the last of which, however, dates from… 2010. Since then, it was dead calm, if not the death of a franchise yet adored by an entire community.
But Electronic Arts, obviously determined to resuscitate some of its favorite franchises (remember that a remake of Dead Space is in progress), had confirmed in 2020 that a new Skateboard was in preparation: on the other hand, it was not necessary be in a hurry since the gestation was still in its infancy. Today, we have confirmation of this since a very first session of gameplay has just been exposed on the web… and it is a pre-alpha version, with still problems here and there.
Skate Winslet
It was Jeff Grubb, a journalist at VentureBeat and known for his repeated scoops, who was quick to share the video on the web: "this is pre-alpha footage from Skate 4. It fits with what I've heard from a number of people about the current state of the game: they're trying to get the right feeling, which is probably the most important aspect of a Skate game."
And indeed, the site may still be far from complete, but we can already feel the DNA of the franchise: a character capable of getting off his board, climbing platforms on foot, doing acrobatics, running aground with a certain realism… not to mention the return of tricks achievable with the joystick. Only the camera still seems far from the protagonist, but given the progress of the project, we can imagine that all this is not final.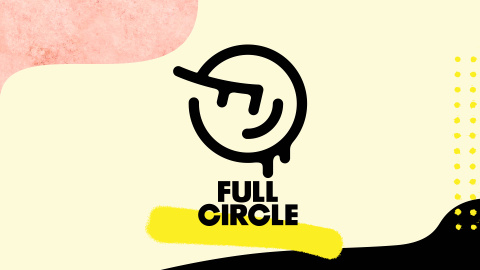 Unfortunately, that's all we have to devour at the moment, but one thing is certain: development is in full swing and this is great news after all. We remind you that "Skate 4" (whose name is not yet really final) is piloted by Full Circle, a brand new studio created in Vancouver by EA for the occasion. At its head, Daniel McCulloch, the former general manager of Xbox Live at Microsoft, then producer on the series Forza Motorsport.
The creative directors are Deran Chun and Chris Parry, neither more nor less than two clutches of the Skate saga when it was then designed at EA Black Box. Full Circle has and continues to recruit a lot, precisely with a view to making this new Skateboard the best possible comeback for the brand. We believe in.
---

By Max_DodgerJournalist jeuxvideo.com
PMTwitter