Analyst Ross Young gratifies us with new information regarding the future launch of Samsung's Fold 4 and Flip 4, which according to his sources should be produced this year on a larger scale and with a price that should be even more attractive.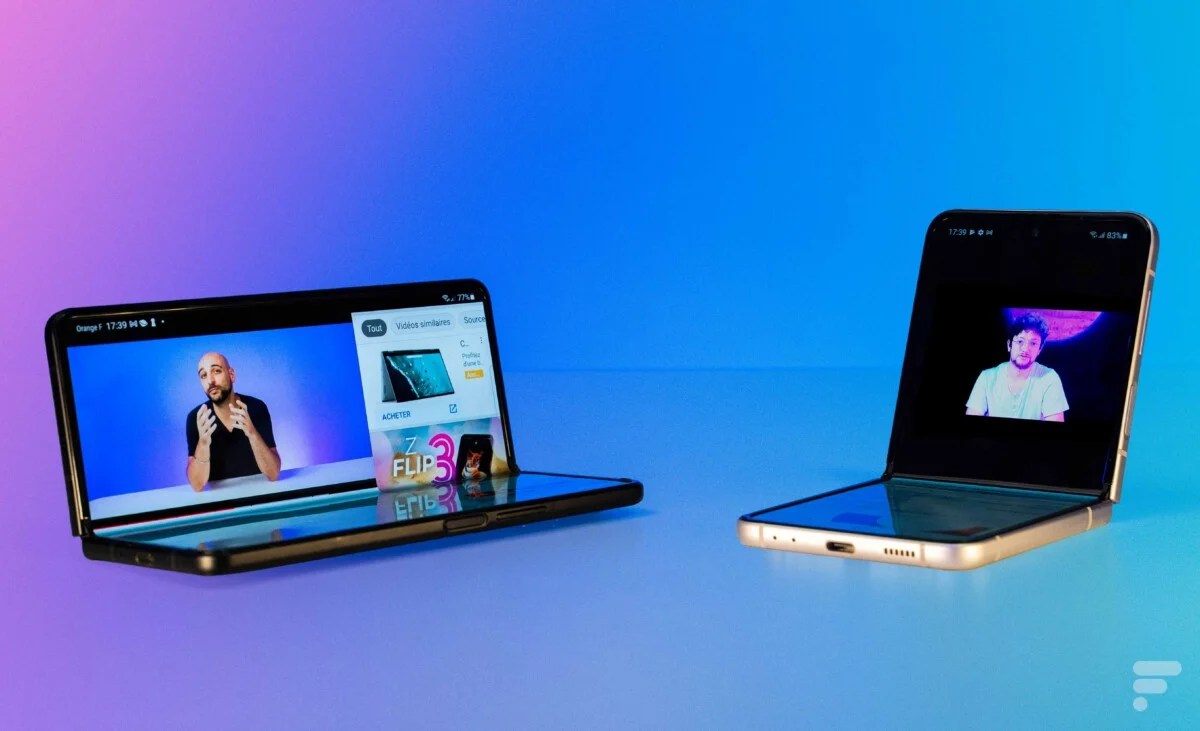 Folding smartphones are really on track to last at Samsung. Well established in the growing market for foldable smartphones, the Korean brand is preparing to hit hard this year with the successors to its Z Fold 3 and Z Flip 3 and is preparing behind the scenes for a launch with great fanfare for the end of 2022.
Full production
In any case, this is what analyst Ross Young tells us with a tweet suggesting that Samsung would expect to sell many more units than usual with its future folders. According to him, Samsung intends to produce more than twice as many folding smartphones in 2022.
Samsung's Z Fold 4 and Z Flip 4 phone production for July are more than double what it was for the Z Fold 3 and Z Flip 3. Pointing to a very strong launch. Might see a price cut.

—Ross Young (@DSCCRoss) April 20, 2022
The last 4 months before the release of a smartphone is normally reserved for the planning of the launch, and it is generally in this period that we start to learn more about what is going to be possible, because the plans are already well established and little will change.
At this point, Samsung has already predicted what will happen in August after its Unpacked conference, and in particular the number of units planned for the launch of its Z Fold 4 and Z Flip 4. A guarantee of good health for this segment of smartphones foldables where Samsung multiplied its smartphone deliveries by 4 between 2020 and 2021.
Lower prices again?
More interesting: according to the expert, this would point to launch prices which should be revised downwards this year, without really explaining the reason. Samsung therefore seems to believe in its chances for the end of the year and this would explain the announced acceleration.
The hypothesis of a lower proposed price may constitute a plausible explanation for this increase in production. It could therefore be that Samsung is trying to improve its approach to consumers this year with an offer that is more affordable than ever. Especially since the company could also make way for a third version of folding smartphone according to rumors. If the prices of the Fold 4 and Flip 4 were to drop, that could free up some space for an even more premium offering, but we're not there yet.
---
To follow us, we invite you to download our Android and iOS application. You can read our articles, files, and watch our latest YouTube videos.