Players are entitled to expect a powerful machine to chain games. The Lenovo Legion 5 laptop is one of these high-performance models, and the good news is that its price is currently going from 1,699 euros to 1,349 euros on Cdiscount.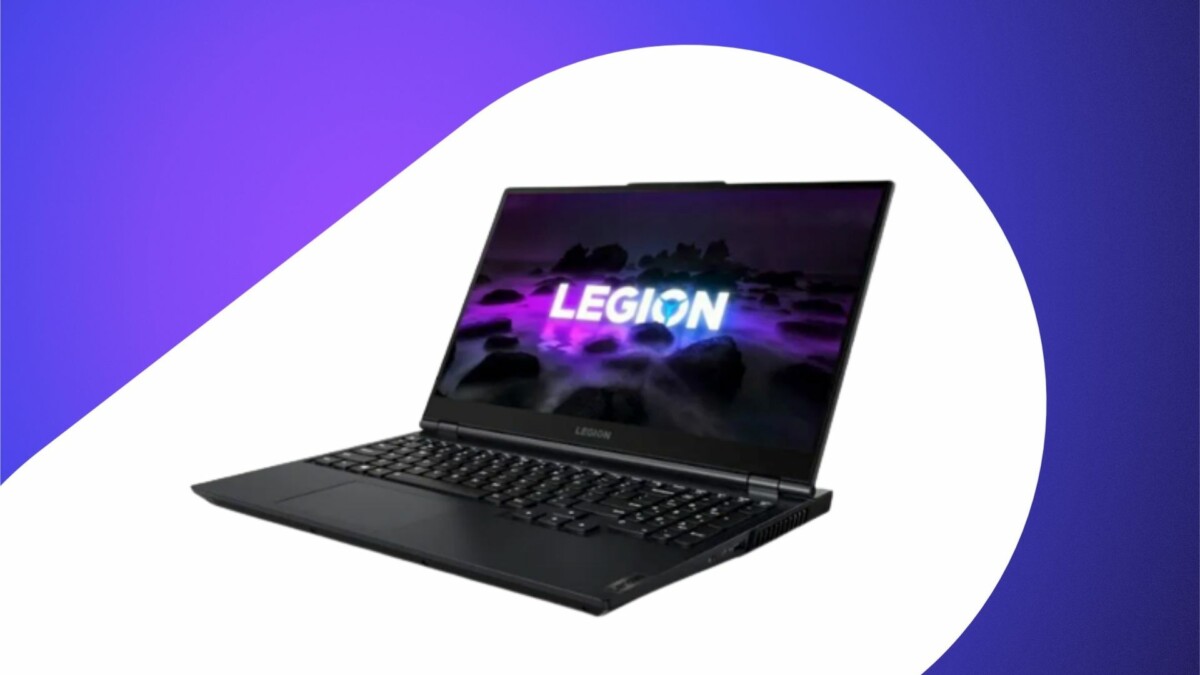 Power is one of the first criteria that guides the purchase of a new laptop for gamers who want to change their equipment. In this, the Lenovo Legion 5 model sets an example with its RTX 3070 graphics card and Ryzen 7 5800H processor, coupled with a host of features that make it a very capable machine. If usually, it is not within the reach of all budgets, its price fortunately benefits from a reduction of 350 euros at the moment.
What to remember about the Lenovo Legion 5 laptop
A 15.6-inch Full HD screen at 165 Hz
Combo Ryzen 7 + RTX 3070
A 512 GB SSD
Previously displayed at 1,699 euros, the Lenovo Legion 5 gaming laptop is now available at 1,349 euros on Cdiscount. And "Cdiscount at will" members may also be entitled to an additional reduction of 25 euros thanks to the code CDAV25EUROS, which will drop the price to 1,324 euros.
High-flying performance
As mentioned above, the Lenovo Legion 5 gaming laptop offers a solid configuration that will ensure peak performance in every gaming session. First, it packs a powerful Ryzen 7 5800H octa-core processor, clocked at 3.2 GHz (boost up to 4.4 GHz) and supported by 16 GB of RAM. Coupled with an RTX 3070 graphics card, you can simply run the most demanding games and triple A without any hitch, and in the best graphic conditions for responsive and immersive games. To top it off, the Lenovo Legion 5 also includes an NVMe SSD in M.2 format of 512 GB, which will grant good speed to the launch of the machine and games, and will ensure considerably reduced loading times. Be careful, all the same: note that this laptop PC does not include an OS.
An equally responsive screen
In addition to its power, the Lenovo Legion 5 has other advantages, starting with its screen. The latter has a 15.6-inch Full HD (1920 x 1080) panel, a more than comfortable diagonal so you don't miss any detail in your games, but above all it has the advantage of offering a refresh rate of 165 Hz. Enough to promise a very fluid display, a very appreciable quality when you chain combos. We can also count on AMD FreeSync technology, which is responsible for limiting the phenomenon of tearing, or screen tearing, as well as jerks that can disrupt a game. Add to that compatibility with Dolby Vision for boosted image quality.
Around the screen, we will find a rather sober design, with a black frame that even has hinges to rotate the screen 180°. Its keyboard also has an RGB backlight. On the back, we will find a ventilation system which makes it rather massive, especially since this beautiful beast still displays 2.4 kg on the scale. And on the connector side, that of this laptop is rather supplied with 3 USB 3.2 Gen 1 ports, two DisplayPort 1.4, an HDMI 2.1 port, a LAN port and a headphone / microphone port. You will be able to connect a whole series of peripherals to complete your setup.
To compare the Lenovo Legion 5
If you want to take a look at the competition, you can always consult our guide to the best gaming laptops of the moment.
---
To follow us, we invite you to download our Android and iOS application. You can read our articles, files, and watch our latest YouTube videos.